●English
Eigo Helpers Aids in Cross-Cultural Communication between Japanese and Foreigners in English.
●Services
●Interpretation and Translation between Japanese and English clients
●Introducing Japanese tea and coordinating tea business
CHAMART HP
Instagram CHAMAETtea
Facebook CHAMAETtea
●Business English lessons for Japanese-speakers
●Planning and implementation of seminars in English (e.g. about Shizuoka green tea)
●Media Coordination for Foreign Press
Appointment scheduling, transportation* (we have our own car), interpretation and translation between English-speaking and Japanese-speaking clients.
Please contact for further information.
●Employment Vacancy – English proofreader
We are seeking a native English speaker who currently lives in Japan. Residents of Kakegawa or Western Shizuoka prefecture preferred.
The position is on a project by project (freelance) basis, neither full nor part time. Primary mode of communication would be via email or Skype. Please send your resume or CV via e-mail.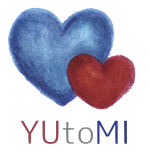 Please use the inquiry form to contact us.

YUtoMI Solutions Co., Ltd.